May 8
12 am-12 pm
Give Local 757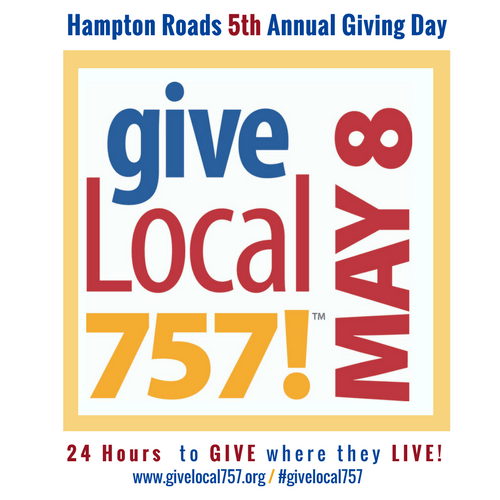 Give Local 757 – THE DAY for EVERYONE in Hampton Roads to GIVE where they LIVE! Thank you in advance for your generosity to Faith In Action. Together, anything is possible!
IT'S EASY TO DONATE:
1.  On May 8 (or before), open your web browser and go to www.givelocal757.org /wfia.
2.  Click the DONATE button.
HELP US WIN CASH PRIZES:
45 Prizes, ranging from $757 to $5,000, will be awarded. Many of the prizes are based on the total number of donations made to an organization. The more donations OF ANY SIZE that we receive will help us toward winning one of the prizes.
SHARE WITH FRIENDS AND FAMILY:
Ask everyone you know to join you in making a contribution. You can also create your own personal campaign to raise money for Faith In Action. As an individual fundraiser, you set the goal, you get the word out, and you become a champion for WFIA. It's easy; simply click the "CREATE FUNDRAISING CAMPAIGN" button and follow the instructions.