Slam Dunk for Seniors this February!

In 2018, we decided to put the FUN in FUN(d)raising by hosting our inaugural Alumni All-Star Basketball Tournament and raising over $10,000 for WFIA. We had so much fun that we decided to do it all over again! This time, we're opening it up to players of all ages for a day of fun, fitness, family, and charity.
Our Second Annual Basketball Tournament, Swishin' for Seniors, will take place on February 22, 2020 at Bruton High School in Williamsburg, Virginia. This year's event promises to be another success, as players from middle-school-age to adult come together for some competitive 3-on-3 basketball while supporting a wonderful cause.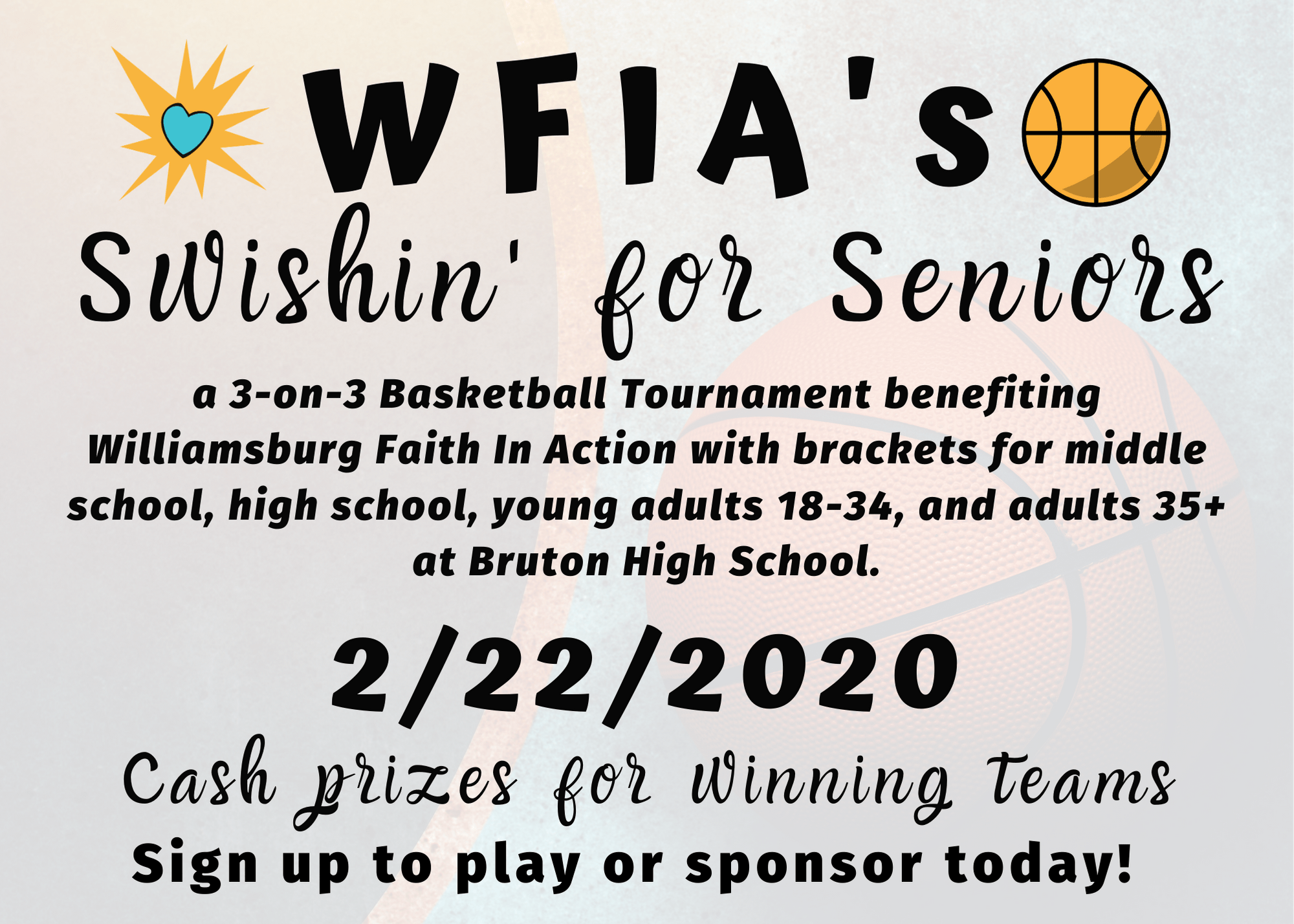 We'd love to invite you to join us either on the court as Players or in the stands as Sponsors as we "swish" for our area seniors!

Sign Up to Play!
Become a Sponsor!