Our Services
---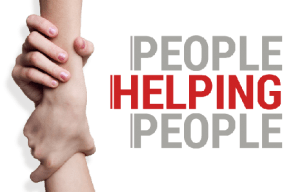 WFIA provides assistance with everyday tasks of life to seniors 60 and older living in Williamsburg, James City County and the Bruton District of York County (Greater Williamsburg Area). Services include, but are not limited to: transportation, visiting, well-check calls, grocery shopping, assistance with chores, and yard work.
For ALL new care receivers, an in-home intake visit is required prior to any services being provided.
CLICK HERE or call 757-258-5890 to submit a request for service.
Transportation
Volunteers provide transportation to individuals who are ambulatory independently or with the use of a cane or walker. Transportation is provided to doctor or dental appointments, grocery shopping, beauty salon or barber shop, library, post office, church, and errands. In many areas of Greater Williamsburg, public transportation is not consistently available. Even where it is available, it often is too difficult for elders to withstand or maneuver. Without transportation, older adults lose their independence and are denied access to basic living services such as getting to medical appointments, buying groceries, or accessing social services.
Grocery Shopping
Food insecurity is a concern for many seniors and disabled adults. Imagine not being able to drive to the grocery store or being unable to walk through the aisles because of mobility problems? Our volunteers will drive care receivers to the grocery store and assist with shopping if needed, or the volunteer will pick up their grocery list and money and shop for the care receiver. Volunteers will also assist care receivers with bringing groceries in and putting them away if needed.
Friendly One-On-One Visits
Loneliness is sadly something a lot of seniors' experience. When family doesn't live nearby and their social network is gone, the days can be long and lonely. We strive to bring hope to those that may feel alone through our friendly visitor and reassurance phone call programs. WFIA matches a volunteer and care receiver who have similar interests, and the pair visits with one another, either in person, or by phone on a weekly basis. People who might never have met otherwise are able to find common bonds and enrich each other's' lives.
Visiting Canines
Interaction with dogs can have many positive mental and physical health benefits, including giving and receiving affection and attention, reducing loneliness and isolation and increasing social interaction. As people age, however, their ability to keep and care for an animal in their home can decrease. Visiting Canines brings to older adults and those suffering with dementia the joy and companionship only a dog can bring.
Chores
As people age, general household chores can become very difficult to complete, especially for those with debilitating health conditions and physical disabilities. Volunteers provide assistance with household chores approved at the time of assessment to care receivers who are unable to complete the identified tasks on their own.
Well-Check Calls
The program is intended for seniors who may live alone, have little or no contact with others on a daily basis, or may have a medical condition that makes them vulnerable. Calls are made Monday through Friday between the hours of 9 a.m. and noon. If the call recipient does not answer the phone, volunteers are trained to take necessary steps, which may include contacting a list of emergency contacts or dispatching emergency personnel.
Yardwork
Volunteers provide seasonal help with yard work, such as raking leaves, trimming shrubbery, and planting flowers. These services do not require the skills of a professional.